By Dirisu Yakubu
ABUJA – The Peoples Democratic Party (PDP) Sunday said the declaration by President
Muhammadu Buhari that he cannot match the resources of the opposition ahead of the 2019 presidential election is a clear admission that he has totally squandered the goodwill that brought him into office in 2015 due to his abysmal failure.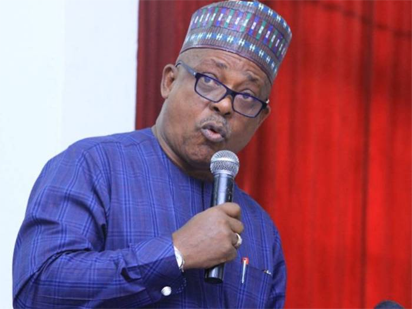 The party noted that the President's remarks portray the Commander-in-Chief and his party as mortally afraid of the PDP, "having realized that the key electoral resource which our renewed PDP enjoys is the overwhelming support and goodwill of Nigerians."
The statement further read: "It is unfortunate that President Buhari would resort to face-saving stunts, barefaced blackmail and outright condemnation of the PDP rather
than admitting his failures to fulfill campaign promises that he freely made to Nigerians.
"Mr. President needs to know that Nigerians have become more politically sophisticated and that the only resources needed by a
political party or a candidate in an election is the goodwill of the people and not financial reserves.
"President Buhari and the APC should not be surprised that Nigerians have rejected them and returned to the PDP, because in the last three years, the Buhari-led APC
administration wrecked our resilient economy, which was thriving under the PDP; escalated hatred, violence and daily bloodletting by insurgents and marauders across our country; brought acute hunger and starvation,
institutionalized siege mentality, persecution and trampling of rights of citizens while turning our nation into one of the worst places to live."
The post 2019: Why President Buhari is scared – PDP appeared first on Vanguard News.