By Enyim Enyim
ONITSHA—MIYETTI Allah Cattle Breeders Association of Nigeria, MACBAN, yesterday faulted the implementation of the anti-open grazing bill by the Benue State government on grounds that its lead to the recent killings in Benue.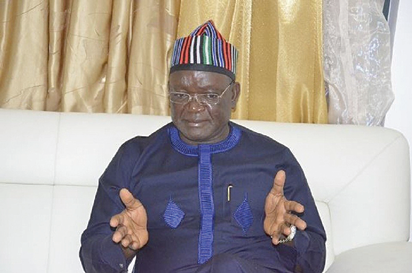 South East zonal chairman of the association, Alhayi Idris Gidado in an interview with Vanguard in Awka said the Benue State Governor, Samuel Orton misfired by implanting the bill, saying that it was the cause of the long drawn crisis that has claimed many lives in the state.
"If I was consulted on the bill, I would have  told the government that the approach is wrong. What they said is banning cattle grazing and establishment of cattle ranches in Benue State and not what government has done," he said.
According to him, the bill is indirectly a measure to deal with the Fulanis, noting that whoever advised the Benue government on the bill is not a good adviser.
While commiserating with the families whose relatives lost their lives in the Benue killings, Gidado reasoned that the crises could have been averted if the state government had not insisted on the implementation of the bill and evolved another subtle approach.
He said: "Both the farmers and the cattle leaders are suffering from the violent crisis in Benue state. The government as a matter of urgency should come out with a blue print that will put an end to the killings. The crisis can be resolved through dialogue.
"Fulani herdsmen are seen as the killers in Benue because they are the people who were offended by that obnoxious bill. Thousands of cattles have been confiscated by the government while hundreds of Fulanis have been killed in the crisis.
"The Fulanis have no capacity to do what they are being accused of. If they have the capacity, they should have stopped the people who confiscated their cattle and those that killed their brothers."
Gidado appealed to the Benue State government to carry out a proper investigation to find out the remote and immediate cause of the crisis in order to end the killings in the state.
The post Anti-open grazing bill: Ortom misfired, says Miyetti Allah leader appeared first on Vanguard News.