By Henry Umoru
ABUJA- THUGS this morning stormed the Senate, caused confusion and went away with the Mace, the symbol of authority.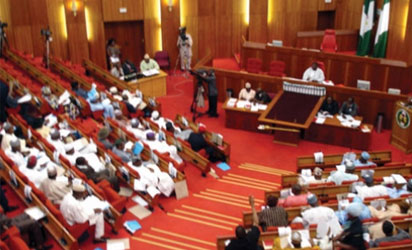 They entered while plenary was on going and Deputy Senate President, Ike Ekweremadu was presiding.
The thugs beat the security and sergeart at Arms, went away with the mace before the very eyes of all at 11.16am.
Details later
The post Breaking: Thugs Storm Senate Chamber, run away with the Mace appeared first on Vanguard News.