US President Donald Trump confirmed Friday that his summit with North Korea's leader Kim Jong Un would go ahead as originally planned on June 12 in Singapore, after unprecedented Oval Office talks with a top envoy from Pyongyang.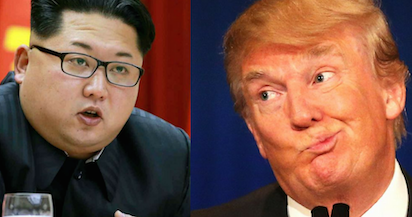 While admitting that dealing with North Korea was "going to be a process," Trump said he believed that process would ultimately be "successful."
Trump said the letter from Kim, hand-delivered by Kim Yong Chol, was "very nice" and "very interesting," without immediately disclosing its contents.
The post Breaking: Trump confirms June 12 meeting with Kim in Singapore appeared first on Vanguard News.