Dear Bunmi,
I'M in my mid 50s currently friendly with a woman at work who is 41. Her marriage ended acrimoniously two years ago when she discovered her husband cheating on her with one of her close relatives. We've been out for a few drinks after work but I think she was shocked when I told her my age. I've always looked and acted younger than my age. Since then, she's been a bit standoffish and we haven't seen each other outside work.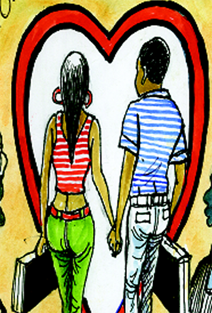 Recently, I sent her a text to invite her to dinner and also suggested a weekend away, but she hasn't replied me yet. I'm not sure where to go from here. Can you help?
Rasheed,
bye-mail.
Dear Rasheed,
I think you need to back off a bit. It might be nothing to do with the age gap. Perhaps she's simply not ready for a serious relationship and doesn't want to lead you on. It's quite a leap from a few drinks after work to a weekend away. And she's only recently divorced.
You've made it clear how you feel, so why not resist the temptation to send any more texts, and let her make the next move? Maybe she's just looking for friendship right now and needs time on her own after going through a very messy marriage break-up. Take things slowly, offer her friendship and see where this leads you.
The post Does she think I'm too old for her? appeared first on Vanguard News.