Abuja – Supreme Court Football Club on Sunday in Abuja defeated the defending champion, Federal Road Safety Corps FC 1-0 , in the final match of the 2018 FCT men's AITEO Cup.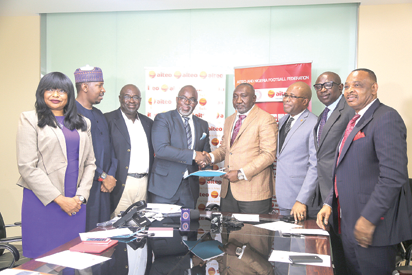 The match played at the Area Football pitch Supreme Court FC took total control of the game.
Peter Mairabo of Supreme Court FC scored the only goal of the game in the 13th minute.
Speaking after the match, John Haggai, the head coach of Supreme Court FC, said he was happy that his team won.
"They played well, we know the strength of our opponent what we needed was to score first. I thank God for answering our prayers.
"We thank God that our score was the only goal of the game, we will go back and prepare well for the national FA cup," he said.
On his part, coach of the FRSC FC, Akinade Onigbinde, said he was not happy losing the game to his opponent.
"We lost the match by 1-0, I' m not happy about this defeat we will go and prepare for the national FA cup.
"My Players were very tired because they played seven matches both the league and the AITEO Cup within two weeks.
"We did not have enough time to prepare for the final match, " he said.
NAN reports that 19 teams participated in 2018 FCT men's AITEO Cup. (NAN)
The post FCT AITEO Cup: Supreme Court FC beat defending champion FRSC 1-0 in final appeared first on Vanguard News.