A group known as the PDP New Youth Circuit made the call in Abuja on Wednesday following the reports of a feud between Governor Ambode and APC National Leader, Asiwaju Bola Tinubu that has seen the party's leader reportedly backing another candidate in the race.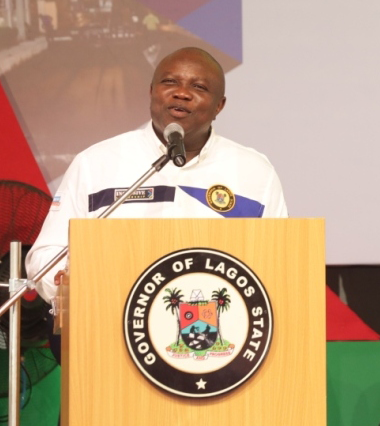 The group made exceptions to the reports that the party has offered the ticket to oil businessman, Mr. Femi Otedola.
The group's spokesman, Mr. Williams said that Ambode is the most realistic option to reclaim Lagos state for the Peoples Democratic Party.
Williams said: "Ambode should be embraced by the PDP. Having the governor of Nigeria's most important state will bolster our party's chances in the 2019 general elections as we seek to remove the failed government of the APC at the national level. The party must not throw away this chance to consolidate its effort to take back power in 2019."
He said Mr. Otedola was a fine candidate but not what the party needs now. The group reminded the party that the PDP in Lagos has been weakened following the defections of former Minister, Musuliu Obanikoro and party chairman Salvador to the APC.
"Ambode will bring people and a government machinery behind him, that is what we need now," the group said.
Related