The Noble Women Movement for Buhari and Osinbajo (NWM4BO), a solidarity group, has commended President Muhammadu Buhari's decision to confer posthumous award of GCFR on MKO Abiola.
Abiola was the presumed winner of the annulled historic June 12, 1993 presidential election, seen as the freest and fairest election ever conducted in Nigeria.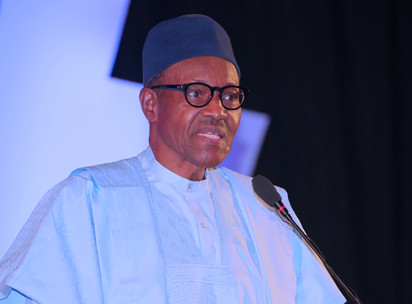 The group's Director of Publicity, Dr Rachael Ahmadu, gave the commendation in a statement made available to journalists in Abuja on Thursday.
The group described the award as a move to assuage not only the family of MKO Abiola, the people of South West geo-political zone, but lovers of true democracy in Nigeria.
President Buhari had conferred the highest title of GCFR on Chief MKO Abiola, while his running mate, Amb. Babagana Kingibe got title of GCON.
Also, foremost pro-democracy activist, Gani Fawehinme was conferred with the title of GCON posthumous award.
The statement quoted the National President of the group Mrs Mfawa Usani, as saying "denying Chief MKO Abiola his mandate caused Nigeria a great and monumental setback for 19 years."
Usani said that June 12 stood for the unity of all Nigerians irrespective of tribe or religion.
"Those who were not born before June 12, 1993, may not know what it stands for.
"The historic day was the day Nigerians from the East, West, North and South rose in one voice, in amity, in unity, in one accord to elect Chief M.K.O Abiola as the president of Nigeria.
"Regrettably, the election was annulled by former military Head of State, retired Gen. Ibrahim Babangida, which set Nigeria on the path of crisis, leading to many deaths including the wife of the winner of the election Mrs Kudrirat Abiola".
"Today, 25 years after, the annulment of that mandate still haunts Nigeria.
"Nigerian women are happy with these awards as a step to correct the wrong of 25 years," Usani said.
The post Group hails President Buhari's posthumous awards on Abiola, others appeared first on Vanguard News.