By Nkiruka Nnorom
Investors lost N71.1 billion in value this week following a sustained profit taking in the market bellwethers.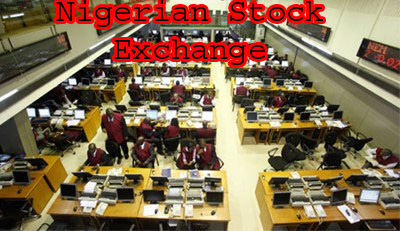 Specifiably, the market capitalisation fell 0.5 percent to N14.86 trillion from N14.931 trillion last week. Similarly, the also sell-off resulted in decline in the ASI by 0.5 percent to 40,022.31 from 41,107.81 points.
The down trend was specifically fuelled by sell-off in 49 stocks, led by Niger Insurance Plc, which depreciated by 14.29 percent to close at N0.24 from N0.28. Japaul Oil and Maritime Services Plc went down by 13.04 percent to N0.40 after pulling of the equity finance deal with Milost, an American-based private equity firm.
UACN Property Development Plc ranked third with 12.60 percent decrease to close at N2.15 from N2.46; Unity Bank Plc placed fourth, depreciating by 10.83 percent to close at N1.07 from N1.20, while Diamond Bank Plc dropped by 9.95 percent to close at N1.90 from N2.11 per share.
However, analysts at Afrinvest Securities, a Lagos-based investment banking firm, said that although the equities market performance was bearish, "we anticipate a rebound as investors take advantage of bargain hunting opportunities in the market."
in the same vein, Cordros Capital, another investment banking firm, observed that despite the sell-offs last week, there is prospect for a positive outlook in the medium to long term, as market fundamentals remain strengthened.
Further analysis of the week's trading showed that sectorial performance was mixed as three of the five sectors closed in the green. The consumer goods sector went down by 1.9 percent on the back of 3.5 percent decline in Nigerian Breweries Plc. The industrial goods sector also slipped by 0.02 percent owing to 0.2 percent decline in Dangote Cement Plc.
On the other hand, the insurance sector rose by 0.8 percent on the back of 11.8 percent and 4.7 percent gains in Linkage Assurance and Axamansard Plc respectively.
Banking and oil & gas sector indices inched 0.5 percent and 0.1 percent higher as a result of bargain hunting in Zenith Bank Plc (+5.1%), Fidelity Bank Plc (+4.1%) and Eterna Plc (+20.7%).
The post Investors lose N71.1bn on profit taking activity appeared first on Vanguard News.