A professor of Constitutional Law, Faculty of Law, Nasarawa State University, Keffi, Professor Maxwell Gidado, SAN, has joined  proponents of true federalism, saying restructuring of the country will end  the indigene-settler dichotomy.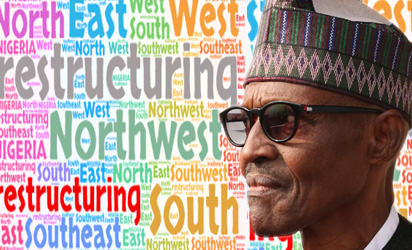 Prof. Gidad, who made the remarks while addressing a cream of Surveyors during the 2018 Fellows' Investiture of Nigerian Institution of Surveyors in Abuja, said that restructuring would help to build a modern united Nigerian society.
According to him, "A modern united Nigerian society can only be built on the basis of common citizenship for all based on residency in a state or locality rather than the local government or ethnic group one is born into."
He added that, "Nigerians should be free to live, study and work anywhere in the country as long as they are law-abiding. We cannot claim to be promoting national unity while also promoting policies that tend to confine people to their places of birth."
The post Restructure Nigeria to end indigene-settler dichotomy — Prof. Gidado appeared first on Vanguard News.