THE announcement that the Solid Minerals Ministry is proposing tax holidays for investors in the solid minerals sector is not only a step in the right direction, it is also long overdue. In fact, the measure should be extended to other sectors such as the agro-allied areas where rapid growth will generate investment, especially foreign investment and induce job creation.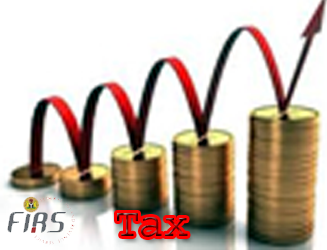 Most Nigerians and foreigners are fond of referring to Nigeria as a country blessed in mineral and natural resources. A visit to the Ministry and the Nigerian Export Promotion Council, NEPC, will convince any visitor that the country is indeed blessed.
However, more efforts need to be made to support the idea that most of the deposits are in large enough quantities for sustainable investment and job creation, particularly as several of these deposits are located in undeveloped places with little or no infrastructure.
It requires investors with deep pockets and the will to take great risks to undertake such ventures. Given global competition for investments, Nigeria, with its poor infrastructure and other forms of support for businesses, may not be the first port of call. To compete, we must be prepared to offer incentives for those willing to incur extra costs and take more risks and who will open up Nigeria's interior to more investments. At any rate, tax concession is the global approach. Nigeria only has to be careful that we don't give away more than we need to in order to derive the benefits we seek. Caution must be applied in giving away concessions which might turn around to hurt the economy. We must do all in our power to avoid the past corrupt efforts which ended up giving away our national assets to foreign business interests with highly-connected local fronts which eventually defeated the intended purpose of opening up to foreign investors.
We must also be motivated by the experiences we have garnered from oil exploration in Nigeria, making sure that the interests of the local communities are strongly factored in to avoid communal unrest, sabotage and disruptions.
Care must be taken to ensure that environmental due diligence is not compromised as we once more eye the solid minerals sector towards economic diversification. Apart from avoiding the use of obsolete technologies that create unsustainable levels of environmental pollution, we must insist on mining practices that do not endanger the air and water resources of host communities.
It requires patriotic public officials to ensure that the purpose of bringing in foreign investment into the mining sector is not derailed to the greed of private interests. The core objectives of creating alternatives for public revenue to shore up our economy, creating lots of jobs for our youths and bringing development to areas where they will operate, must never be compromised.
The post Tax incentives for mining investors appeared first on Vanguard News.